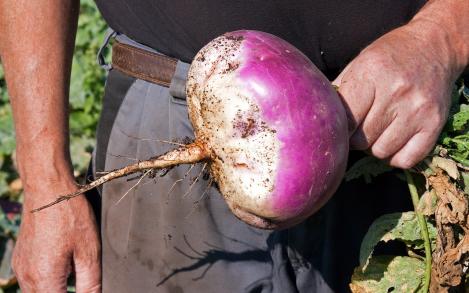 SWEDE - VIGE - organic seeds
Brassica napus
Purple swede, yellow inside.
SOWING
Sown in April-June. Sowing depth 1 cm. By repeating the sowing at 2-3 week intervals, you can continue to have delicious vegetables.
Planting scheme 10 x 40 cm. It is recommended to cover the plants with a veil to prevent damage to the cabbage fly.
However, clay soil is less demanding of soil. Needs abundant watering and fertilizing.
GROWTH TIME
Growth period 110-130 days.
Packet 100 seeds